ON THE ROAD TO SUCCESS. THE VERY FIRST TOUR IN 1976.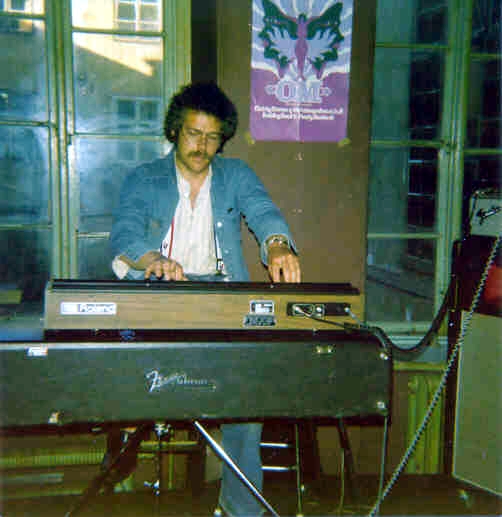 Bo in rehearsal for the upcoming debut tour of Wasa Express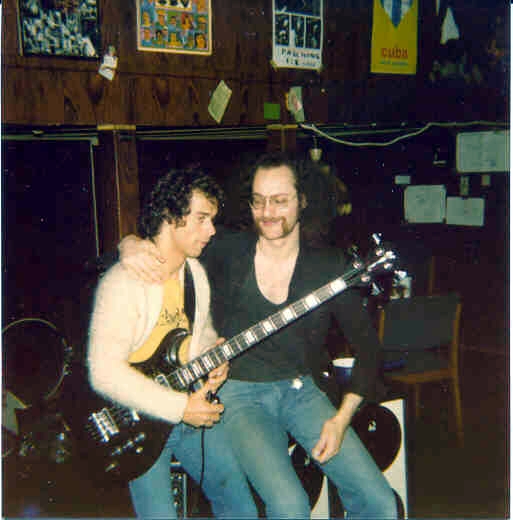 Old Pals !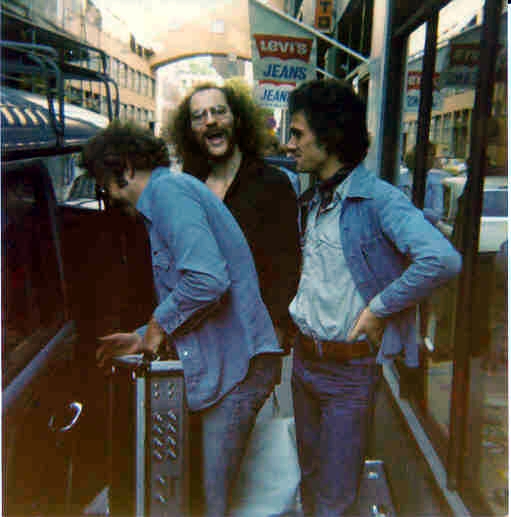 Here we are loading our rented VW bus outside our rehearsal studio at Klara Norra Kyrkogata in Stockholm.
Imagen that, our very own rehearsal room right in the center of town. Perhaps times WERE better before ?!
5 guys and a backline. That's enthusiasm. You've got a lot of that when you're 23, as i was at the time.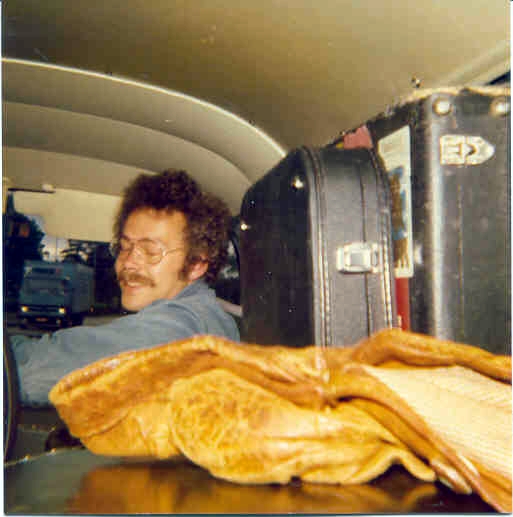 Mr. Hallgren keeping the spirits high on our way to Sundsvall. The first stop.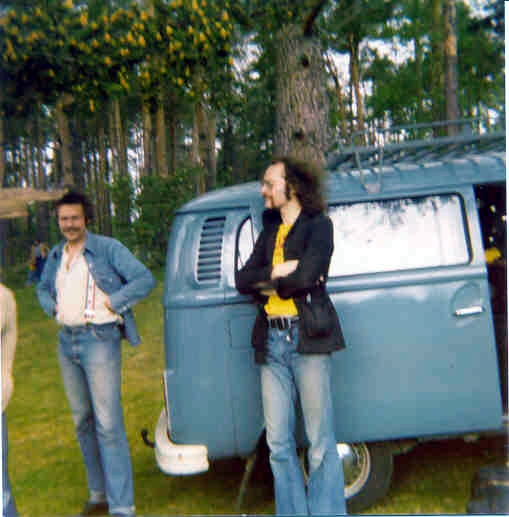 Taking a rest giving those up to date moustasches some re-freshening.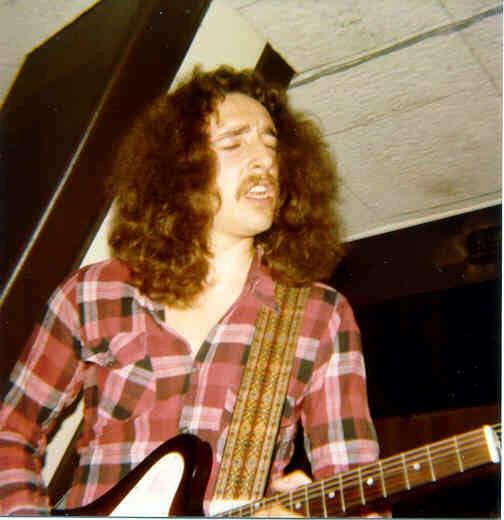 Great gig in Sundsvall and 25 paying customers ! It's a long way to the top !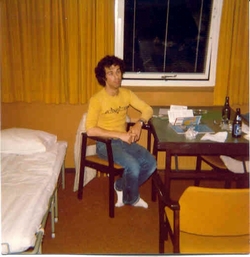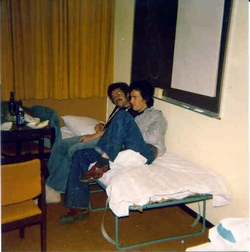 Bosse bass player was used to a bit more glamourous touring style i guess since
he'd been playing with Solar Plexus and Made In Sweden before us.
But after a while you realize, one day you can get anything you want from the menu.
The next day you won't even get a cup of coffee.
He'd already found that out so there were no complaints.
Your typical 70's "Musikfest".This one took part in Luleå 1976.
Notice the trusty old VW van parked to the left of the stage.