Vintage gigs
Letīs take a trip back in time checking out those glamourous days
when jazz-rock ruled the world
Here we are back in 1976 at The Jarla theatre in Stockholm
The same venue where the first ever swedish punk concert went down the same year.
The Ramones were on stage and of course i was there !
Not a sign of any other jazz-rockers though.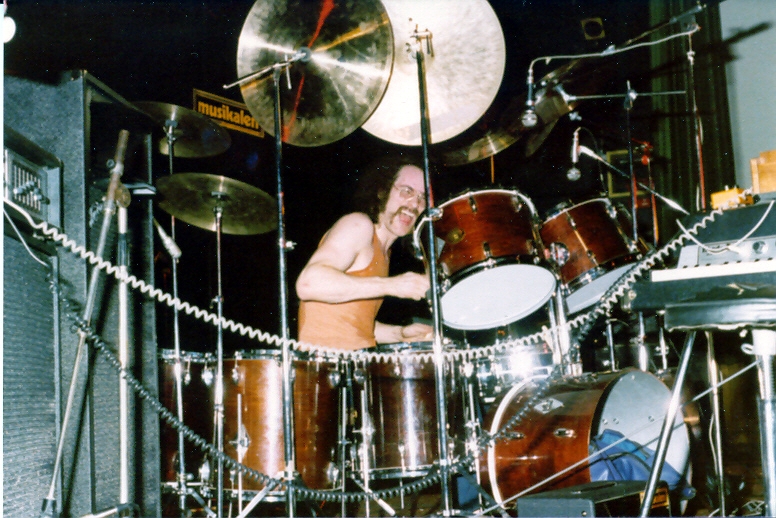 Looks a bit sweaty that one.Youthful energy at work.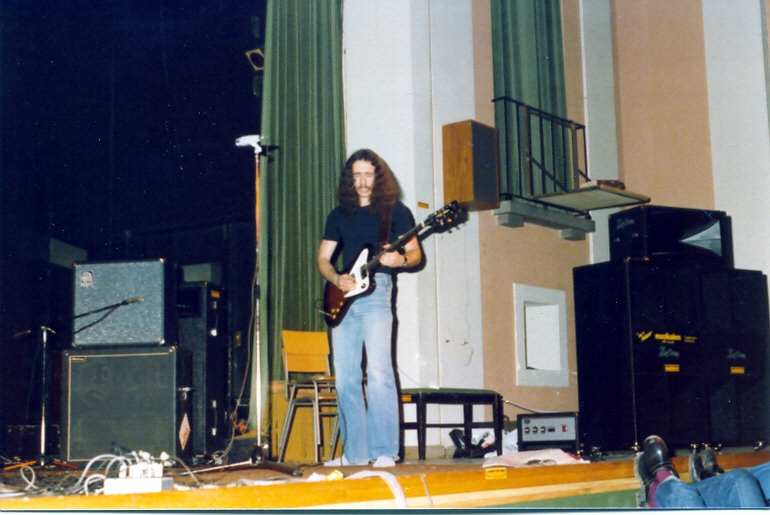 Notice the laid back approach of 1976. No shoes for the guitar player
And feet resting on stage for the audience.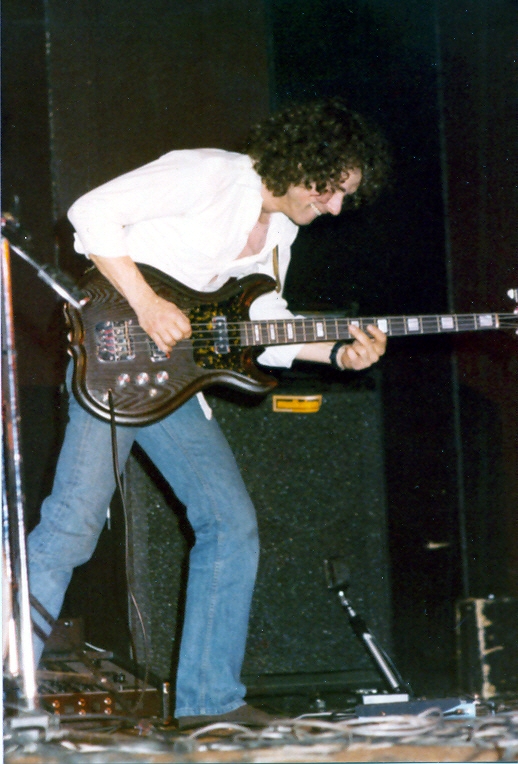 Bosse Haggstrom at work.A Fantastic bass player.
Check out his work with Made in Sweden or Solar Plexus.
Amazing !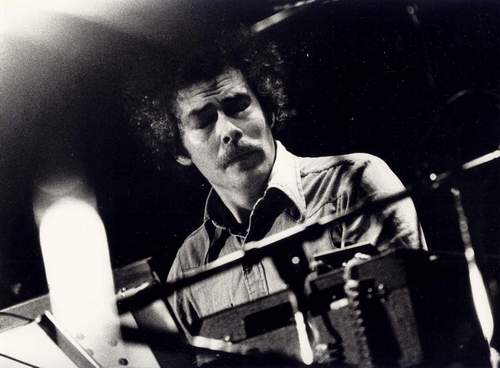 The Don Juan of Fusion charming the ladies.
The few that are present at a jazz-rock concert that is.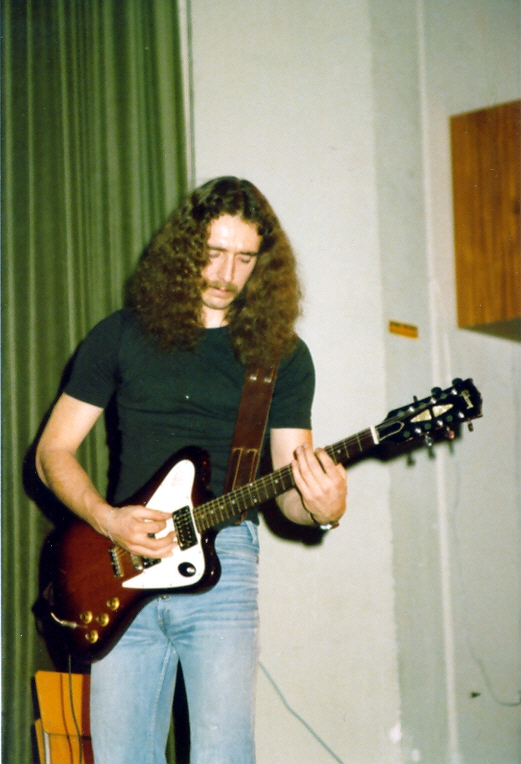 Cary, The artful dodger at work.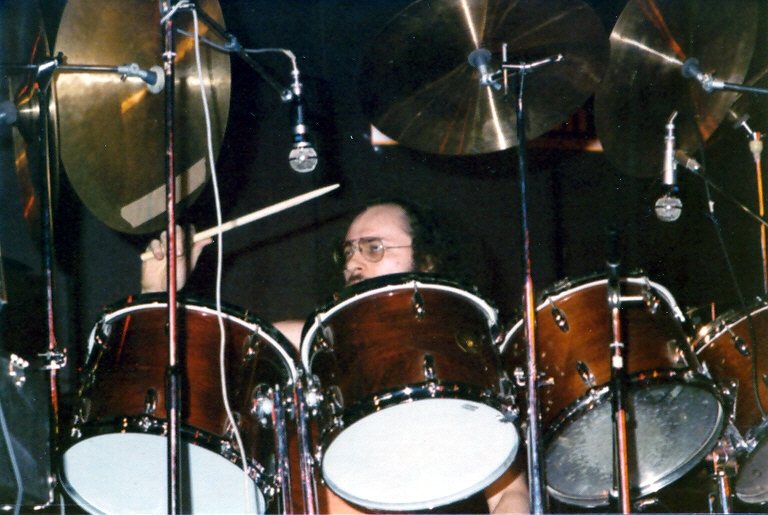 Well, you do get tired beating all those toms and cymbals all evening.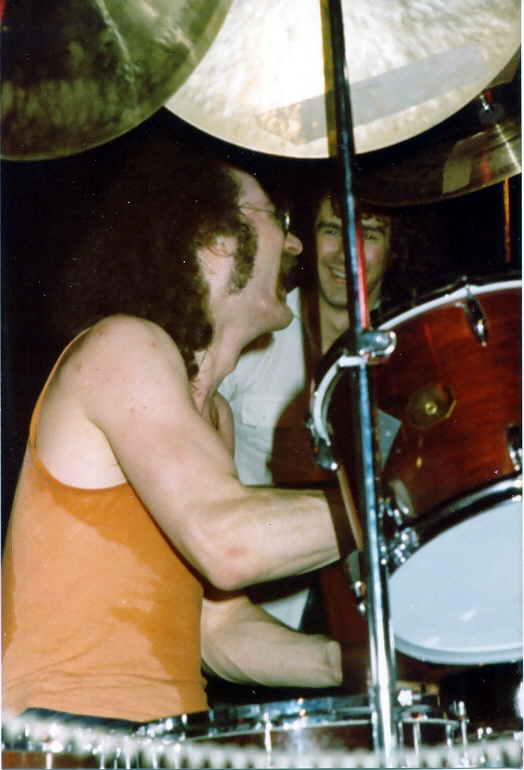 Jamming it up and having a good time.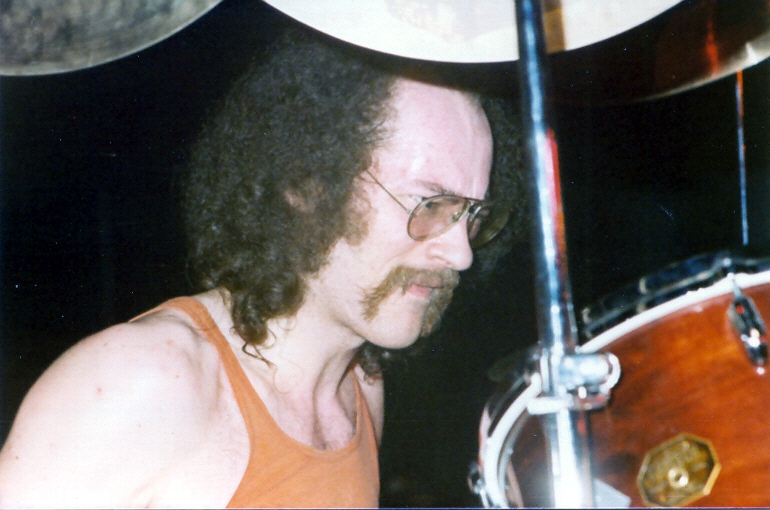 Hmmm.. How was that 15/16 beat now again ?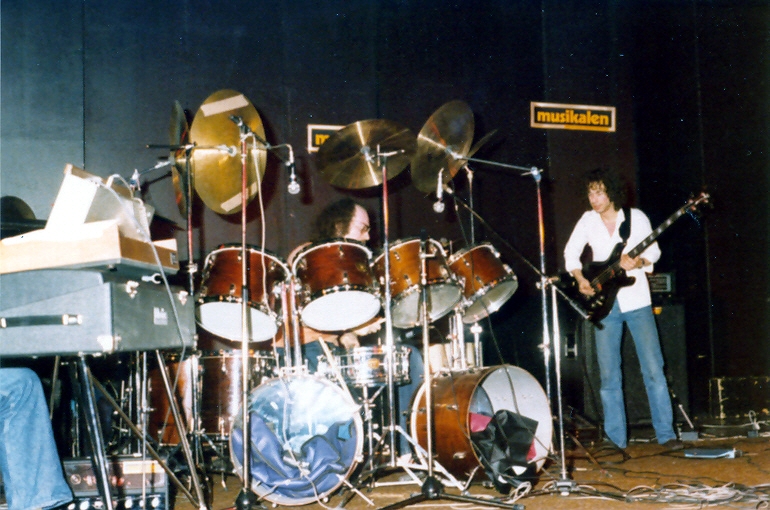 Shake a leg Hallgren !